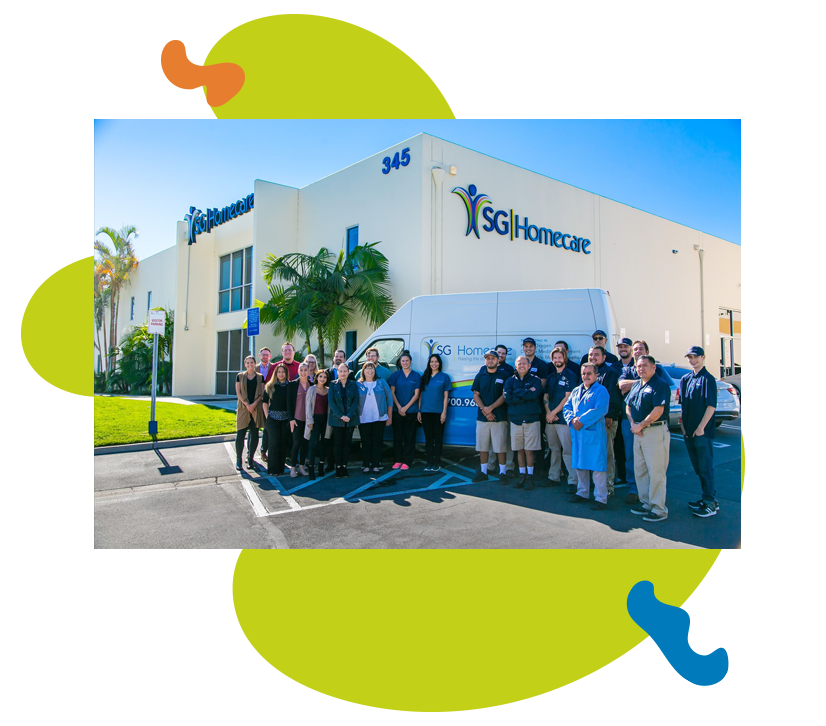 For over 20 years, SG Homecare has been a leading provider of Durable Medical Equipment, Disposable Medical Supplies, Respiratory Therapies and Oxygen, Custom and Power Mobility, Orthotics and Prosthetics, and Enteral Nutrition for patients throughout California. We are a team of dynamic, patient-focused industry professionals striving to create a positive experience for every patient we serve.
We work hand-in-hand with doctors, health plans, managed care organizations, health systems, and hospice agencies to help create a positive experience in delivering quality homecare equipment and services to the patients they care for. SG Homecare strongly values each partnership we have and works closely to create customized care programs, processes, and workflows to best suit the needs of our partners and their patient populations.
Our unique approach to customer service, combined with our cutting-edge supply chain technology gives us the ability to assist our partners with achieving improved outcomes and reduced hospital readmissions. SG Homecare's fast response times and clear communication channels consistently achieve superior patient satisfaction results.
Our Mission
To leave a positive footprint by delivering quality products and services.
Providing quality care is not just
a 9-5 job, it's a 24/7 commitment.
You can count on us to answer the phones 24/7!
Our employees are always ready to help the patients anytime.
You will never get an answering service.