SG Homecare offers an extensive selection of leading respiratory therapy equipment and products for respiratory conditions, including but not limited to, sleep apnea, asthma, emphysema, cystic fibrosis, COPD and more… With the most leading-edge technology and treatments, we are able to help improve the overall wellness and quality of life for our patients living with respiratory issues, as well as reduce ER visits and hospital readmissions.
SG Homecare's clinical team of respiratory therapists help each patient achieve optimal respiratory therapy results by creating a therapy plan, providing the proper equipment, setting up of the equipment, and continuous support and education, giving our patients and their care team a distinct advantage in monitoring and measuring treatment progress.
For us, the goals always remain the same:
Help improve the overall wellness and quality of life for each patient
Reduce ER visits and hospital re-admissions
Maximize each patient's treatment plan adherence
Respiratory Therapy Equipment
SG Homecare offers many types of respiratory therapy equipment including: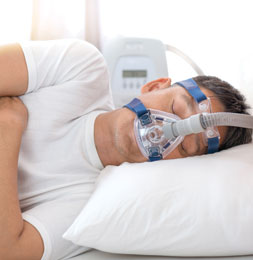 C-PAP
A CPAP machine is most commonly used in the treatment of obstructive sleep apnea. By delivering a constant, steady air pressure, the airways are kept open, allowing people to breathe more regularly during sleep.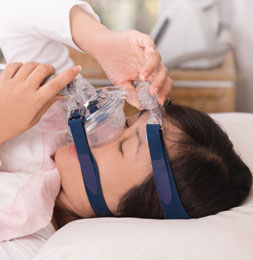 Bi-PAP
Similar to a CPAP machine, a Bi-PAP (bi-level positive airway pressure machine) is also designed to help keep the airways open. Rather than a constant, steady pressure- a BiPAP uses a different air pressure when you breathe in and you breathe out.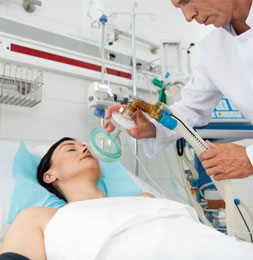 Ventilator
Designed to support breathing, a ventilator does the work of breathing for people unable to breathe on their own, or in need of long-term support. Although a ventilator does not cure or treat lung problems, it serves as a breathing aid that is also referred to as mechanical ventilation.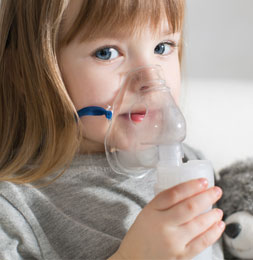 Nebulizer
Used to administer medication by turning liquid medicine into a mist, nebulizers are particularly effective in delivering medications to those who suffer from asthma, including infants, small children or anyone who has difficulty with an inhaler.
Respiratory Therapy Services
To help you with these conditions, SG Homecare offers a range of respiratory services including:
Respiratory assist devices (RAD)
Non-invasive and invasive ventilation management
Oxygen concentrators and systems
Cough assist, suction and apnea monitors
Continuous positive airway pressure (CPAP)
Bi-level positive airway pressure (Bi-PAP)
Nebulizers
Billi Lights
5 day auto titration
Overnight pulse-oximetry test
Oxygen conserving device evaluation
Home sleep testing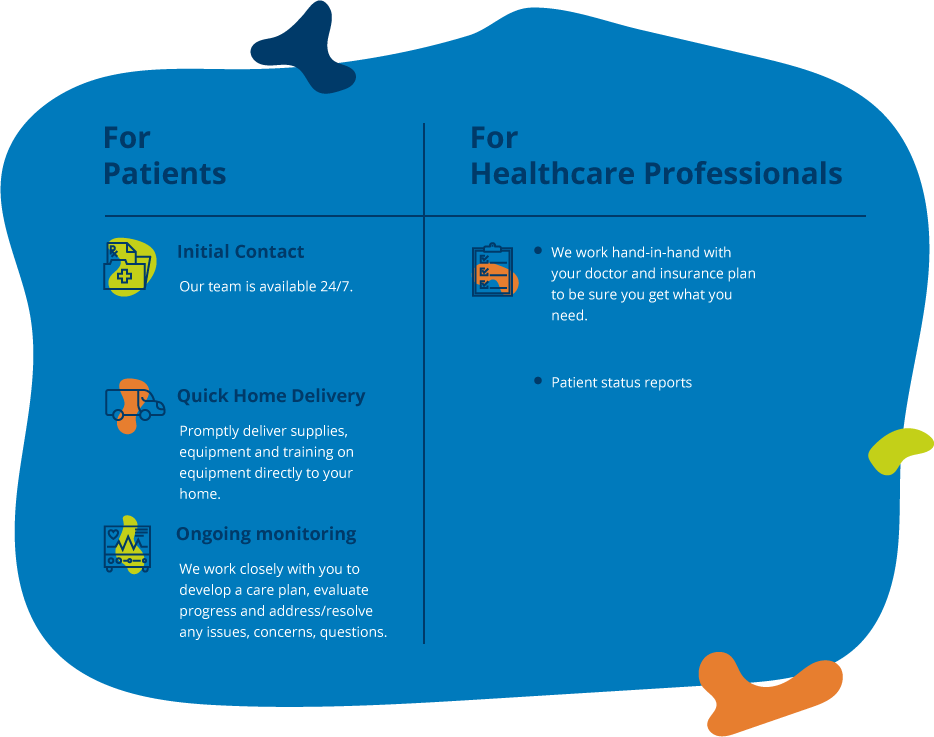 Providing quality care is not just
a 9-5 job, it's a 24/7 commitment.
You can count on us to answer the phones 24/7!
Our employees are always ready to help the patients anytime.
You will never get an answering service.