Good nutrition is key to maintaining a healthy lifestyle. Unfortunately, certain medical conditions make it challenging for individuals to eat or absorb all of the nutrients they need to stay healthy. For patients who are unable to receive nutrients by mouth but do have functioning digestive tracts, SG Homecare offers enteral nutrition (tube feeding). This alternative method of nutrition support involves providing nutrition through a feeding tube that is placed into the stomach or small intestine. Individuals who may need enteral nutrition therapy can include a premature newborn struggling with caloric intake, a child suffering from hypoallergenic feeding difficulties, or a person of any age with a condition that makes swallowing, nutrient absorption, or proper dieting difficult. At SG Homecare, we understand that the world of tube-feeding can be emotional and tough to navigate. We are committed to providing the highest quality of products and services for our patients no matter their diagnosis or treatment plan. We work closely with patients' doctors and insurance plans to find the best formula available to meet their needs while also considering the most cost-effective option.
Services we provide:
Supplemental Nutrition
Infant Formula
Hypoallergenic Formula
Specialty Formula
IV Pumps
Feeding Bags
Gravity Supplies
IV Poles
G tubes
Bolus Feeding Supplies
Irrigation Syringes
Extension Sets
And more!
SG Homecare proudly carries a wide variety of nutrients and supplies available to meet patients' individual needs, from infants to adults. We offer nutritional formula, enteral feeding pumps, feeding tubes, nutrition bags, and pump sets. To learn about our product selection, please contact us! We are committed to providing the quality care that your loved ones deserve.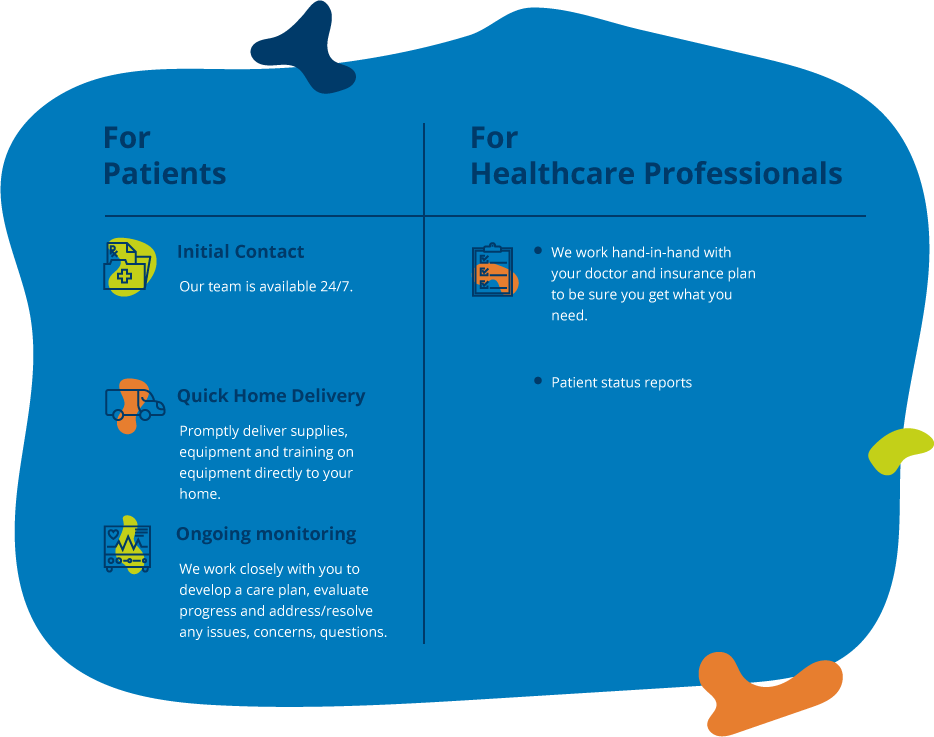 Providing quality care is not just
a 9-5 job, it's a 24/7 commitment.
You can count on us to answer the phones 24/7!
Our employees are always ready to help the patients anytime.
You will never get an answering service.