At SG Homecare, we constantly strive to help our patients improve their quality of life and gain the independence and confidence they deserve.
SG Homecare understands the importance of a positive healthcare experience and the comfortable fit of a prosthetic or orthotic. We are dedicated to providing each patient we serve with the highest quality of care and service. Our skilled prosthetic and orthotic technicians strive to find the best solution for each patient to increase their mobility and overall well-being. We have found that the more options patients have, the better we can serve their specific unique needs.
We work closely with patients' doctors and insurance plans to determine all the requirements that help us identify the right prosthetic or orthotic for the patient's body.
By partnering with leading, innovative manufacturers, SG Homecare is able to provide patients with customized prosthetics and orthotics that not only fit comfortably, but also function seamlessly while enhancing the user's overall well-being and daily life.
After the patient has chosen the right prosthetic or orthotic, our team at SG Homecare make sure the products fit them comfortably and functions properly.
We understand that many amputees or disabled individuals cannot travel to a location for necessary repairs, adjustments or replacements of an ill-fitting prosthesis or orthoses. That is why we provide a full range of services in the comfort of our patient's home including:
Evaluations
Castings
Fittings
Delivery
Repairs and Adjustments
Follow Up Appointments
By optimizing the latest technologies and systems, SG Homecare offers extensive Prosthetic, Orthotic, and Compression services. Our team are experts in the management of complex conditions and we are committed to working closely with medical teams to ensure optimal results.
Orthotics & Prosthetics Services
The following; are products and services that SG Orthotics & Prosthetics offers our patients. If there is an item(s) that you do not see listed, please contact our facility at (714) 443-0709. We are able to special order any item that is authorized.

Lower Extremity
Prosthetics
Above knee, below knee, Symes, partial feet
Vacuum Systems
Microprocessor Control Systems
Energy Storing, hydraulic, shock absorbing
Endoskeletal Systems
Exoskeletal Systems
Ultralightweight, high strength materials
Immediate Post-Operative Systems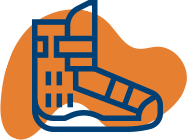 Lower Extremity
Orthodics
Ankle Supports
Ankle Foot Orthoses (AFO)
Patella Tendon Bearing Orthoses (PTB)
Tibial Fracture Orthoses
Knee Orthoses (PreFab and Custom)
Knee-Ankle-Foot Orthoses (KAFO)
Femoral Fracture Orthoses
Reciprocating Gait Orthoses (RGO)
Hip Abduction Orthoses
Orthoses for Hip Dysplasia
Conventional and Thermoplastic
Diabetic Shoes and Custom Inserts
Custom Foot Orthotics
Contracture Prevention/Management Upper/Lower Extremities

Spinal
Orthotics
LS Corsets
Lumbar Sacral Orthosis (LSO)
Hyperextension Ortheses
Thoracic Lumbar Sacral Orthoses (TLSO)
Scoliosis Bracing
Conventional and Thermoplastic
---

Cervical
Orthotics
Soft and Semi-Rigid Cervical Collars
Cervical-Thoracic Orthosis (CTO)
Cervical-Thoracic-Lumbar-Sacral Orthosis (CTLSO)
Cervical Torticollis Orthosis

Upper
Extremity
Finger Splints
Wrist Immobilizers
Radial/Ulnar Fracture Orthosis
Elbow Orthosis
Humeral Fracture Orthosis
Shoulder Abduction Orthosis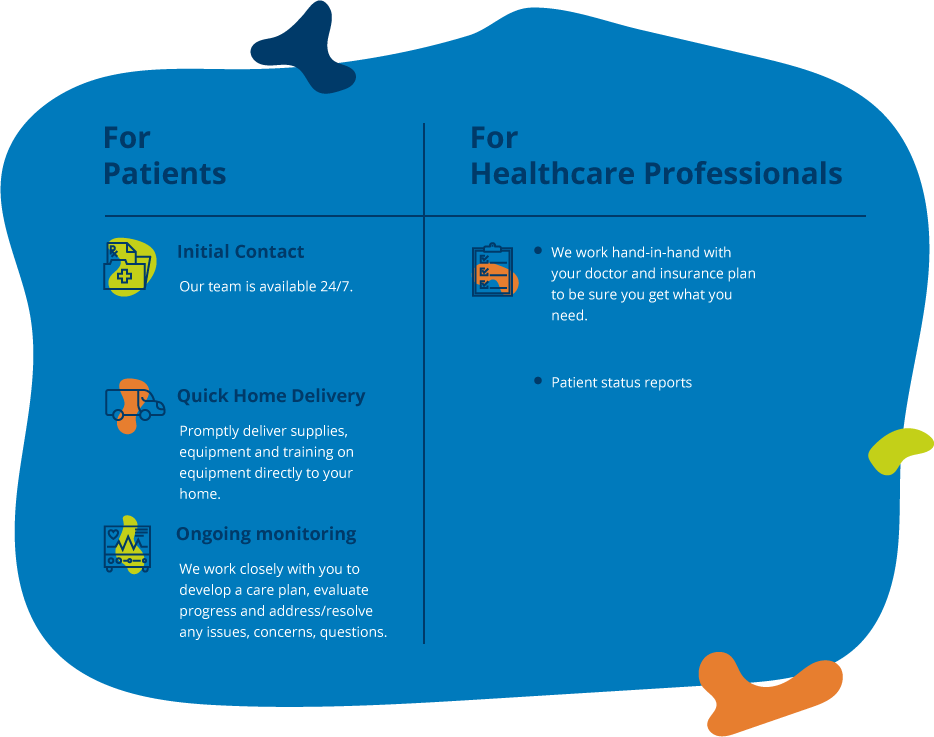 Providing quality care is not just
a 9-5 job, it's a 24/7 commitment.
You can count on us to answer the phones 24/7!
Our employees are always ready to help the patients anytime.
You will never get an answering service.